I've had this lamp since I was a single woman.  I purchased it at Bombay Company, back when the store was still in existence and back when I loved  dark wood furniture.  I still do love dark wood furniture by the way and I still own a few pieces that I cannot get myself to repaint.  It's just that getting married and being a mother to 3 young boys, my taste in furniture changed… evolved to fit our lifestyle.
Back to the lamp, I decided to change the shade to a more modern style.  The next question was whether to go with print or solid.  I recalled seeing different projects I pinned on Pinterest on how to recover your lamp shade.  Pretty easy project I thought.  But what if I change my beddings?  What if that clashed with the lamp?  Such dilemmas to deal with!  Thats when I decided to do a lamp shade jacket instead.  Instead of gluing the fabric to my lamp shade, I will design it so that it can be easily taken off when I'm tired of the look.  Here's the steps I took.
1.  Make a pattern of your lamp shade.  I simply gathered old newspapers and started forming it around my lamp shade.  On the curved areas(because mine tapers), you just have to tape the paper down.  Kind of hard to explain in words but I promise that when you do this, you will figure it out.  ***Also, JoAnn's fabrics sell lamp shades that come with a pattern attached to its shade.  You simply peel off the pattern and you attach the fabric to the sticky shade.  The only thing is it will be attached permanently to your lamp shade.
2.  Next, I placed the pattern on my fabric and cut allowing for the hem.  I added about 3/4 of an inch around the pattern.  This fabric I chose is a little on the thick side so I didn't want the hem to get too bulky.  The 3/4 inch was perfect for this particular project.  I'm sure you can go less on a thinner fabric.
3.  I hemmed both the top and bottom  edges of the lamp shade jacket.
4.  I then proceeded to wrap the jacket (wrong side out) around the shade and pinned it, ensuring that it's snug enough to stay on but can easily be taken off.  Next, I simply sewed the pinned edges on my sewing machine.
5.  Trim the excess fabric.  Depending on the fabric you use, you may want to spray the edges with anti fraying products that you can buy at JoAnn's Fabric.  I didn't need to do this because my fabric doesn't fray and it has a lining attached to it ( was like this when I purchased the fabric).
6.  Time to put the jacket on!  Make sure that you line up both the edges together .
7.  Admire you lamp shade jacket!
Here's another one I made just to show you the possibilities are endless!
I am on the hunt for other fabrics both solids and prints.  These are going to be very well dressed lamp shades!
Linking to: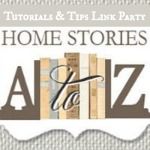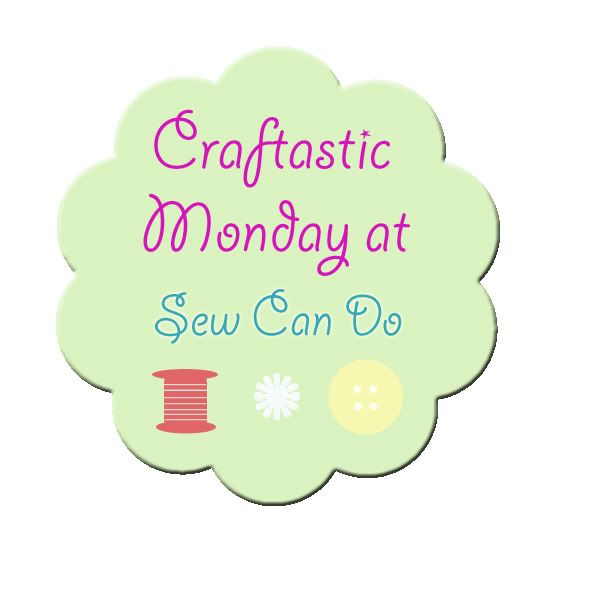 Leave a Comment Here
(307 comments)
read more